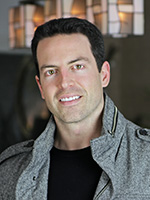 About Chris Nash
I am an SEO and digital marketer, e-commerce veteran, and entrepreneur with over 20 years of digital, web, and sales experience. I co-founded the second largest retail and e-commerce dance wear company (
AllAboutDance.com
) in the United States in 1999, acquired one of our major competitors in 2008, and sold the business in 2010 to the world's largest online discount dance wear retailer. I have leveraged that experience into Executive Level Business Consulting while scaling Digital Marketing and SEO Agency,
LSEO.com
as a Partner and President. I am an investor and advisor to numerous tech and start-up companies such as
Maxx Bench
, the company that created the first-ever gravity release weight bench. My experience has also fortuitously drawn me toward professional photography where I have focused on movement, dance, and the performing arts (as you can see above!). My photos have been featured in Time's Square, numerous sites and photography collections, including the key artwork for
Finite and Infinite Games
, a collaborative interdisciplinary dance film.
Read more ...